Australia will be eyeing the sixth title when they clash against hosts India in the final of the ICC Cricket World Cup 2023 on Sunday, November 19. Indian team is set to enter the game as favourites having won all ten matches in the tournament but Australian captain Pat Cummins seemed confident about taking the game during the pre-match press conference on the eve of the summit clash.
The current world no.1 team India has been a dominant force since they thrashed Australia in their opening game in the tournament on October 8. Australia were struggling at the bottom position after losing the opening two matches but once again they displayed a strong comeback by winning the remaining seven games and the semi-final against South Africa.
Australia had a terrific start in their opening game against India with three ducks but a sensational partnership between Virat Kohli and KL Rahul snatched two points from Australia. The five-time champions are familiar with the pressure of the final game having won the 2015 edition and the 2021 T20 edition. Cummins and six of his current teammates were part of the team that have already played in and won the finals.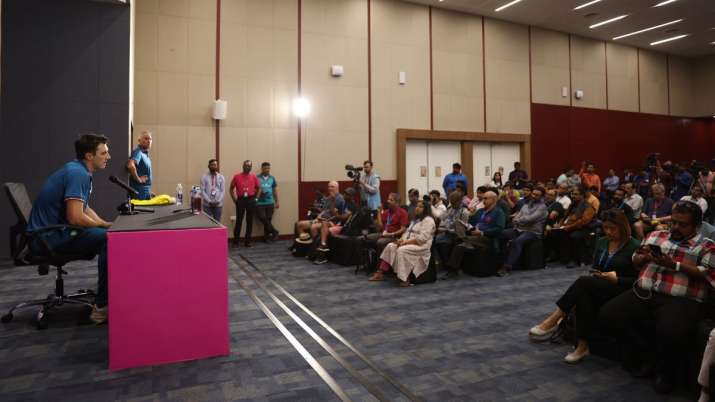 Cummins is expecting a one-sided crowd at a 132,000-capacity venue of Narendra Modi Stadium and overwhelming support for the Men is Blue. But he said that nothing beats the feel of winning in front of a crowd that cheering for the opponent only.
"I think you've got to embrace it," Cummins said in the press conference. "The crowd's obviously going to be very one-sided but, in sport there's nothing more satisfying than hearing a big crowd go silent and that's the aim for us tomorrow. Yeah, you've just got to embrace every part of it, every part of a final – even in the lead-up, there's going to be noise and more people and interest, and you just can't get overwhelmed."
Latest Cricket News